ELASTIN : THE RUBBER OF THE ORGANISM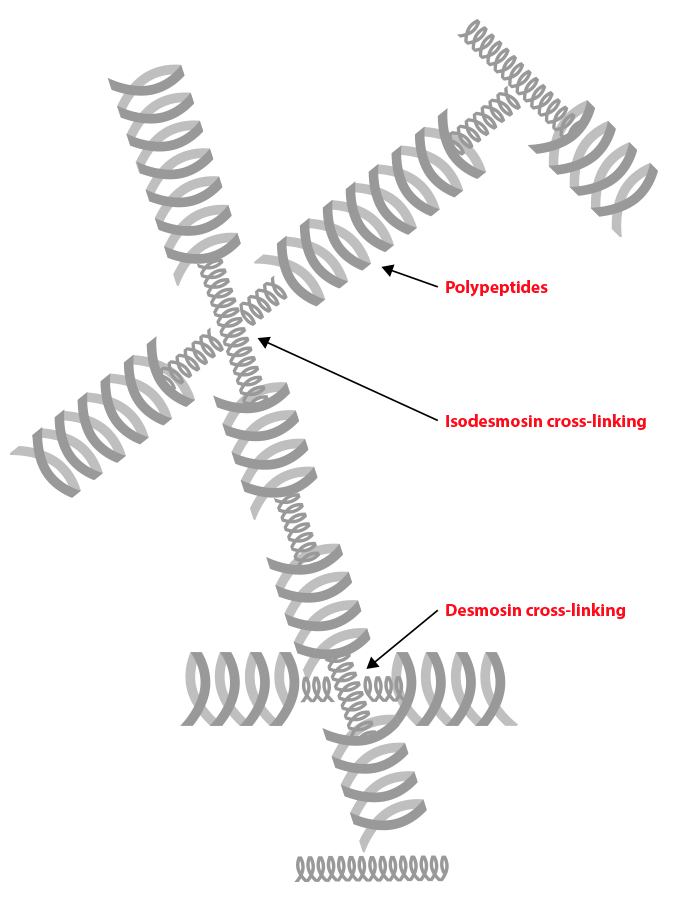 Elastin is one of the main components of connective tissue. Elastin is a fibrous or polymeric protein formed from spiral filaments, identical to a rubber spring/coil : Made from polypeptide chains, it can stretch and spring back to its original form (rebound effect). Polypeptide chains are connected via specific amino acids bonds : Desmosine or Isodesmosine.

THE NATURAL DEGRADATION OF ELASTIN IS CENTRAL TO SKIN-AGEING PROCESS

The biosynthesis of Elastin begins in the embryonic period and continues during puberty. As you get older, the elastic fibers break up and Elastin becomes damaged. The skin progressively loses its elasticity and wrinkles appear.
Damage is inevitable over time and this is part of the ageing process.
Professor Robert Ladislas, Research Director at the CNRS and the Ageing Immunology Laboratory in Paris, has defined Elastin as the 'rubber of the organism', in numerous publications. It is the protein which gives the skin its indispensable elasticity and tone.
KAPPA-ELASTIN : THE ONLY SOLUBLE ELASTIN WHICH DEEPLY PENETRATES TO REBUILD TISSUE ELASTICITY
As fibrous Elastin is insoluble, it has to be split to make it soluble. The structure and texture must also be respected so as to retain the rubber effect (as in Desmosine) and the elasticity of your skin.
Researchers at CNRS have led a number of scientific studies to obtain a molecule of Elastin, specifically designed for dermo-cosmetic use : Kappa-Elastin®
KAPPA-ELASTIN : PROVEN EFFICIENCY

Kappa-Elastin has been the subject of many biochemical, histological, pharmacokinetic, morphological and toxicological studies. Clinical tests were conducted over a period of one week on a cream containing Kappa-Elastin employing Indentometry. The test proved that the cream containing Kappa-Elastin was activate and there was increased levels of moisture (12.4%) and elasticity (7%).
THE POWER OF KAPPA-ELASTIN
A tolerance test was carried out at Saint-Louis Hospital, Paris. The cream containing Kappa-Elastin was well tolerated. Neither any reaction of primary irritation, nor any allergy symptom could be observed within the test period.
Kappa-Elastin has also been tested in open clinical trials where it was given as the only treatment to young and adult patients, and on all types of skin (dry, oily, normal, combination) : the improvement in terms of hydration, elasticity and wrinkles is statistically significant.
Studies proved the efficacy of the cream containing Kappa-Elastin on: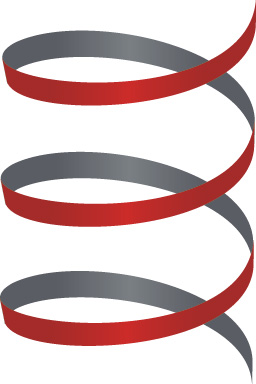 Hydration

Wrinkles decrease

Skin firmness and tone

Skin suppleness

Skin softness


Skin regeneration
K'DERM LINE, WITH BIO-PEPTIDES OF KAPPA-ELASTIN :
A revolutionary anti-ageing molecule shaped by CNRS.
Medically-proven results, approved by professionnals.
A unique and patented technological innovation, exclusively featured in the K'Derm line.
Spectacular results in just a few days.
SKINCARE TREATMENTS, APPROVED BY PROFESSIONALS
Pharmacological studies have shown that a daily application of Kappa-Elastin® significantly increases the skin's elasticity.
K'Derm's skincare treatments are listed in Vidal, the indispensable Doctor's Medical Reference Book,used by professionals in their medical and prescriptive practices in France. Vidal is circulated to 103,000 doctors, and is based on strict and regulated guidelines, and relies on pharmacologists, researchers and doctors expertise.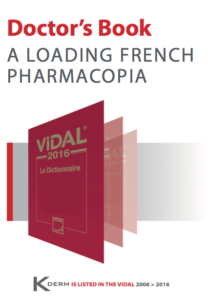 Kappa-Elastin : Over 500 scientific publications in the medical world
The saga of Kappa-Elastin or the promotion of elastin degradation product from « garbage » to receptor agoniste and pharmacologically active principles – Connect Tissues Res, Robert L

Pharmacological studies on elastin peptides (Kappa-Elastin). Blood clearance, percutaneous penetration and tissue distribution – Pathol Biol, Ménasch M et al.

Mechanisms of interaction between human skin fibroblasts and elastin : difference between and derivated peptides – Cell Biochem Funct., Groult V, Hornebeck W et al.

Growth stimulation of human skin fibroblast by elastin-derived peptides – Cell adhes Commun, Kamoun A, Hornebeck W et al.

Isolation and characterization of insoluble and kappa-elastins – Front Matrix Biol, Jacob MP, Hornebeck W et al.