APPROVED BY PROFESSIONALS

For 15 years, Vivaligne Laboratory has been recognised as 'the Age Specialist' in the field of medical cosmetology.
With the support of its R&D Centre, in the Faculty of Medicine, Reims, Vivaligne keeps innovating with unique understanding and expertise of tissue deterioration and regeneration.
Thanks to Kappa-Elastin, a unique and innovative molecule created by medical researchers, Vivaligne brings the absolute scientific solution to skin ageing.
The remarkable biological properties of this molecule have been scientifically proven, and highlighted in several scientific and medical publications worldwide.
Vivaligne has developped anti-ageing skincare treatments its specialist K'Derm line of, with bio-peptides of Kappa-Elastin, to enable women and men to preserve the youthfulness and beauty of their skin.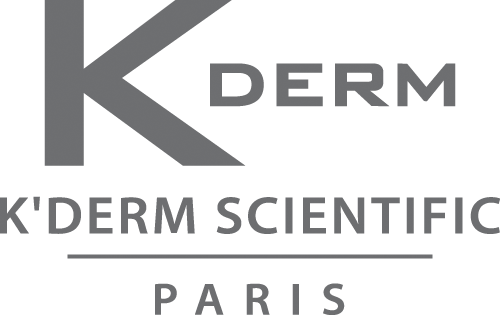 SCIENCE SERVING YOUR BEAUTY
FACE CARE & EYE CONTOUR CARE
Thanks to their unique and innovative formulation, K'Derm's Kappa-Elastin based skincare products increase moisture levels and the elasticity of your face and eye contours, with anti-wrinkle, toning and regenerative actions.
A smooth and healthy skin requires daily care. The K'Derm body skincare products nourish, repair and soften all types of skin, and combat skin ageing.
In addition to K'Derm's skincare products, K'Derm dietary supplement is formulated with active ingredients whose combined action helps to restore the skin's youthfulness and beauty :Kappa-Elastine, Selenium, Vitamins, …
Your feedback is important to us